Citation - Using NoodleTools
Citation - Using NoodleTools
How do I cite using the NoodleTools account?
Go to the Library Website, click "RESEARCH HELP," then select "NoodleTools."

If you are a new NoodleTools user, first go to the NoodleTools Login page to create an account.

If you already have a NoodleTools account, sign in with your ID and password.

Once you have signed in, click on "+New project" on the projects screen.

When the "create a new project" screen pops up, enter a name for your project and select the appropriate citation style and level. Then click 

Submit.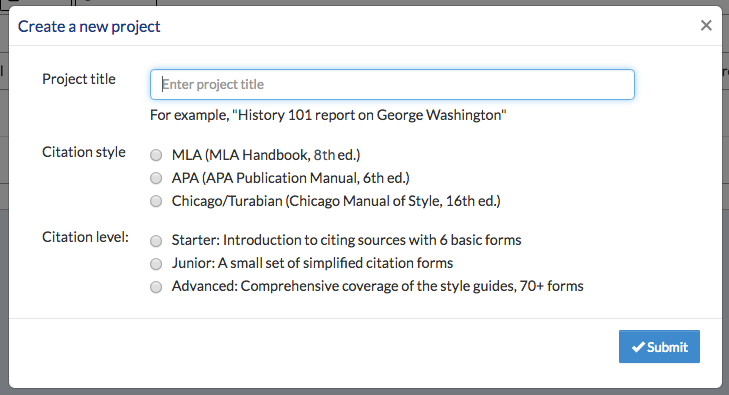 The dashboard screen will appear. The dashboard organizes your work environment for effective research. You can see assignments, create to-do lists, submit work, and act on feedback from teachers in an organized way.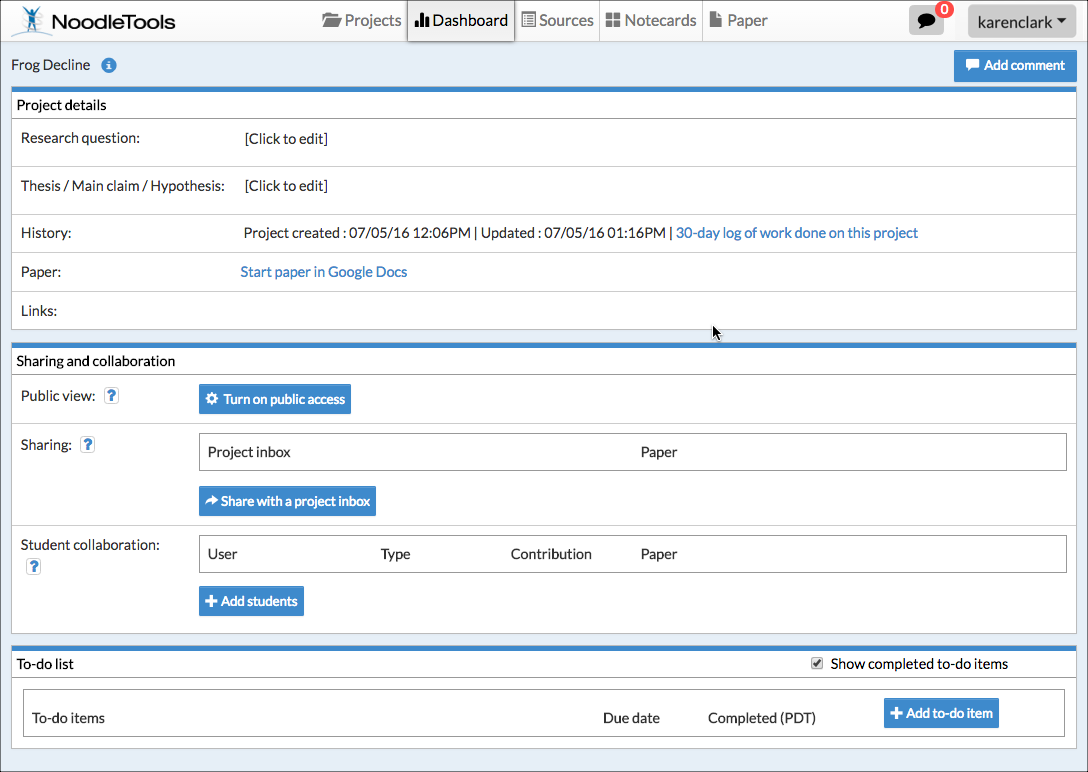 To begin citing sources, click "sources" in the navigation bar at the top.

Click on "+New Resources" on the sources screen.

Select the best match for your source from the choices given. The selections under "what is it?" will change if your selection for "where is it?" changes.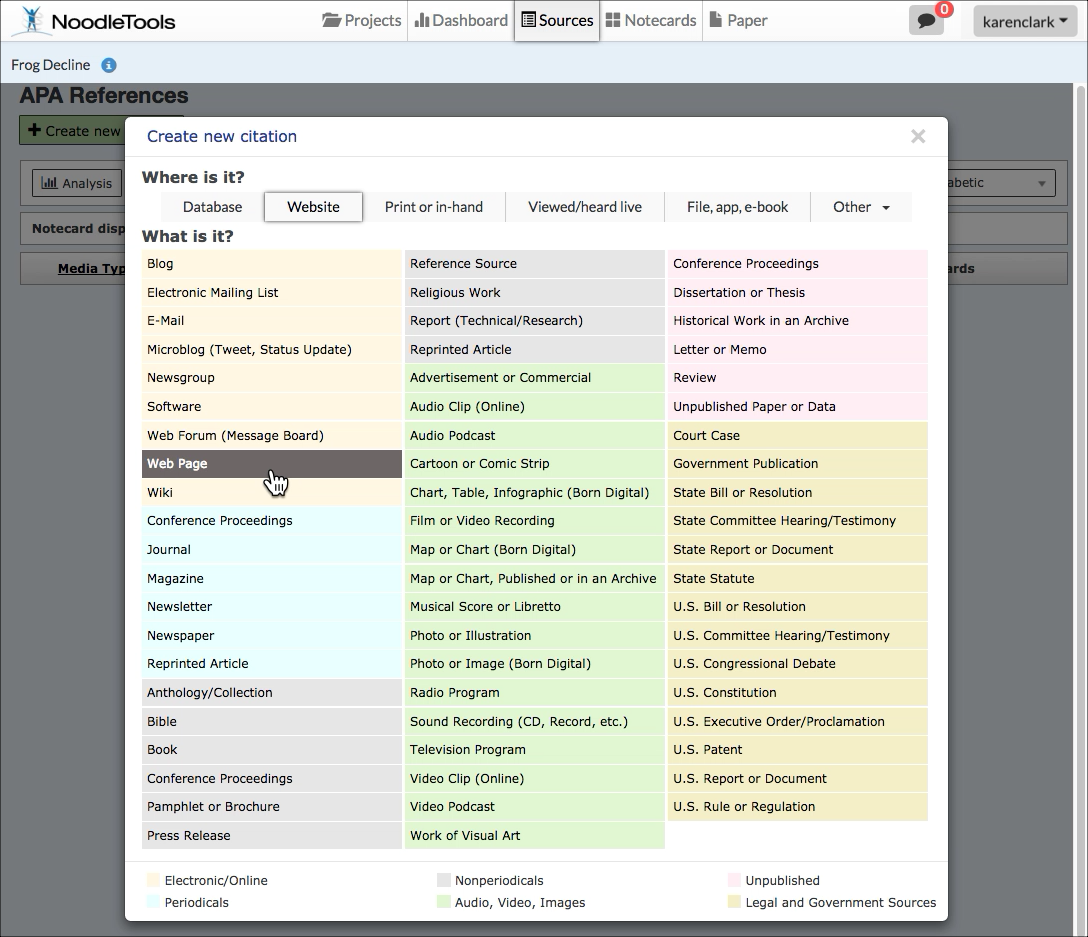 Fill in the citation form with the appropriate information. If your source is a book, you can locate the book in WorldCat (via an ISBN number or title/author search), and it will automatically fill in the form with the book's details, checked and revised for accuracy by NoodleTools.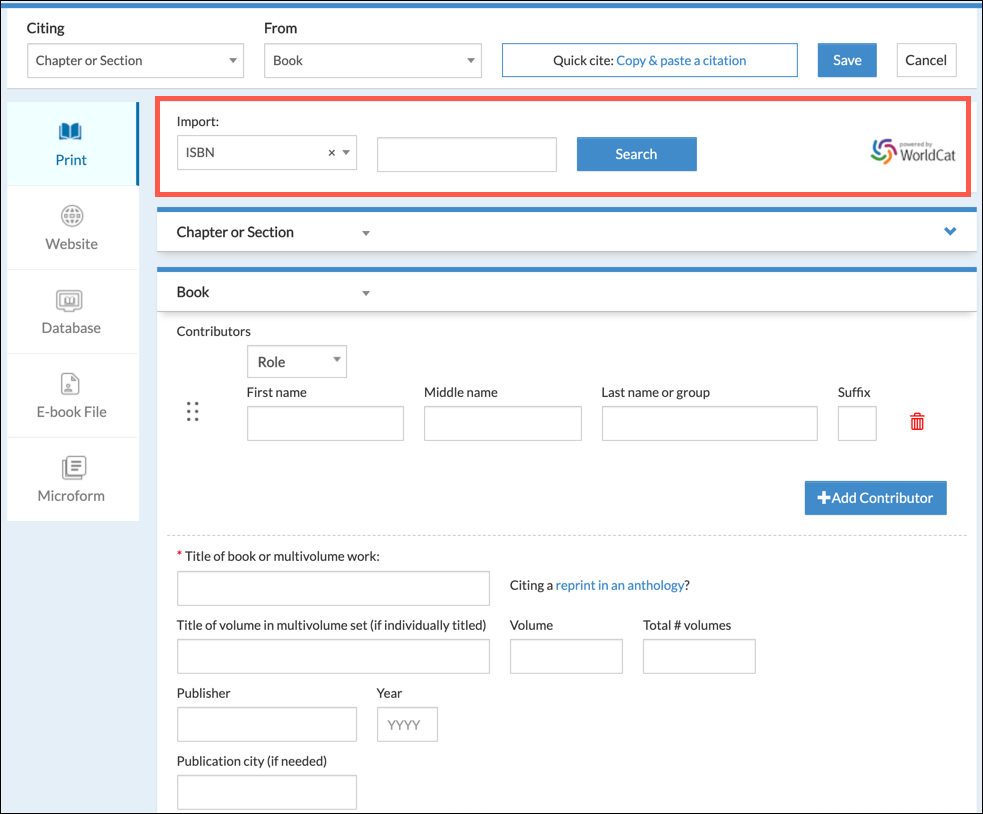 Once you have entered all of the necessary information, click on "submit" to save your new citation.