Accessing Library Website
Accessing Library Website

Updated by Christy Choi
How do I get to the Library's website?
Here are five ways to get to the Eastman Library website:
Using any web browser, search for "Nyack College Library."
Go directly to https://www.nyack.edu/site/library.
After logging into MyNyackSSO, click the Information Commons page and select the "Library" menu.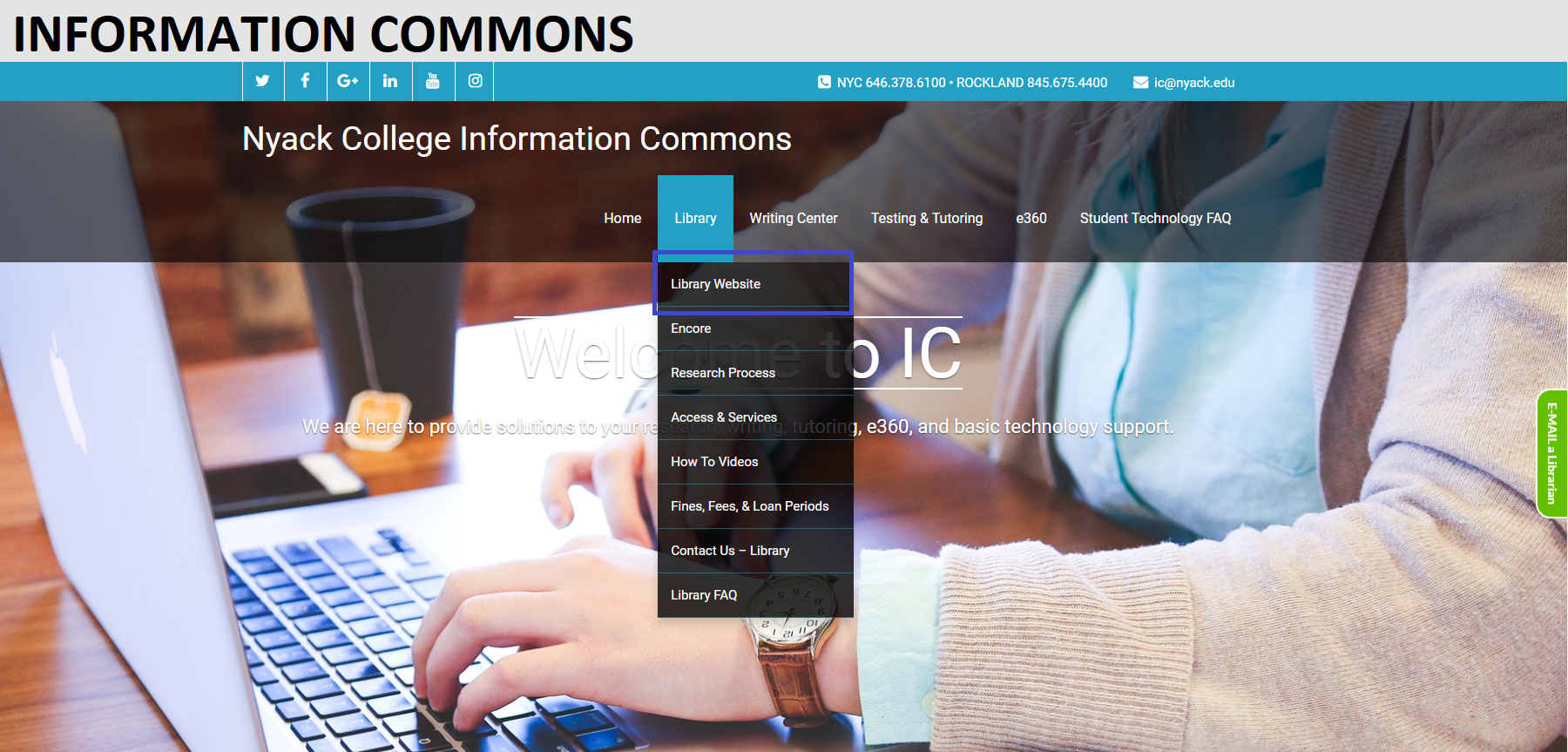 From the Nyack/ATS home page, click on "Academics" and then select "Library" in the drop-down menu.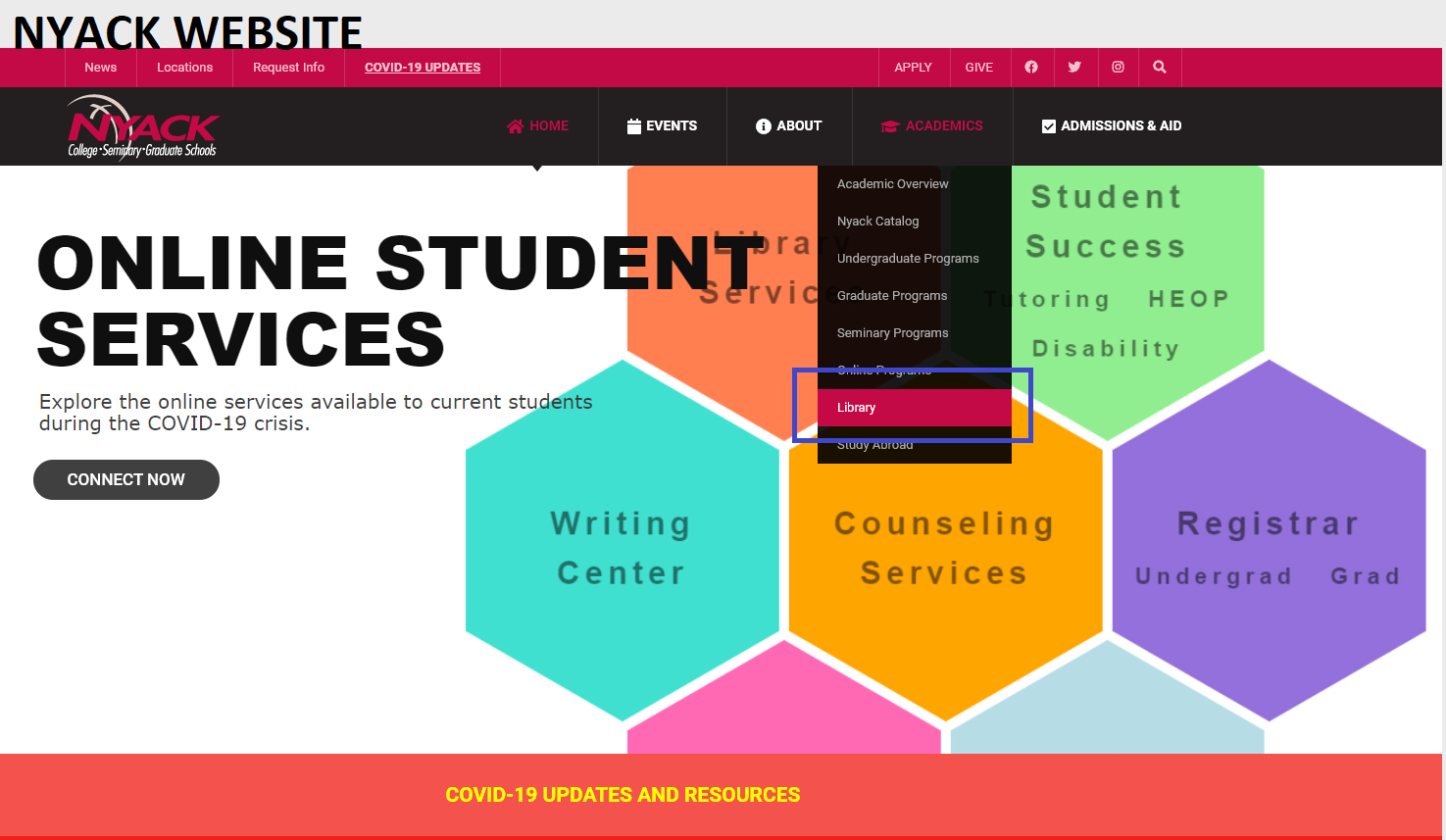 From the Nyack/ATS Online Services page, click on the "Library Services" cell.