Connecting to AcademicallyExcellent Wifi
Connecting to AcademicallyExcellent Wifi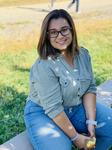 Updated by Xelena Santiago
How do I connect to the wireless network?
AcademicallyExcellent Wifi has been set up throughout the Jersey City dorm and Manhattan Campus for regular internet connections for devices, such as Phones, Laptops and Tablets. 
To connect to the AcademicallyExcellent Network you will use the exact same login you use to login to your MyNyackSSO.
For further support contact helpdesk@nyack.edu with your name, best phone number to reach you, the error message and the steps you've already taken to being troubleshooting.