Updated by Marilyn Rodriguez
Stipend checks
Once all charges, federal loans, and grants are disbursed, the remaining credit balance on the account is refunded in the form of a stipend check. Checks are randomly cut in batches.
It is the student's responsibility to ensure the contact information on the student portal is correct.
To verify that a stipend check has been issued follow these steps
Go to the my.nyack.edu website.
Sign in with your Nyack email.
Click on Student Portal, as shown below.

Click on my Finances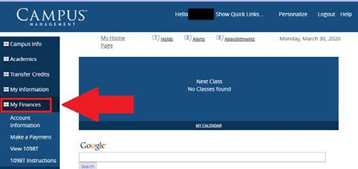 Click on account information.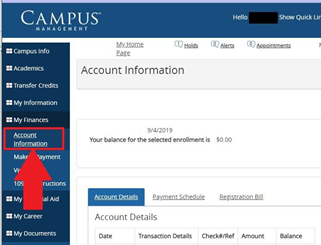 By clicking on the activity, a pop-up window will appear for transaction details.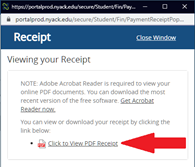 Click to view PDF to view the details. For example