Edvance360 Course Lessons
Edvance360 Course Lessons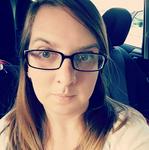 Updated by Melinda Kong
How do I use the Edvance360 course lessons?
Lessons are a roadmap for your success as an online student. They tie together all the areas of a course into one space where you can track your progress.
Below are some tips for using the course lessons to help you succeed as a student.
Mark Complete:
Use the checkbox to track what you have done so that you always know what you still have left to complete.

Follow Directions:
Use the directions provided by your professor to complete your assigned tasks.
Ask Questions:
If something is not clear, ask your professor or a TA in your course.