Edvance360 Additional Help
Edvance360 Additional Help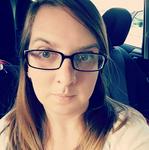 Updated by Melinda Kong
Stuck? Got an error? Just not sure?
Nyack cares about your success and provides numerous resources to help you succeed.
For general assistance with Edvance360, there is the "Help" feature on the top menu, which has links and guides for navigating and using Edvance360.
If you still have questions, please send a detailed email to mycoursehelp@nyack.edu for help. Whenever possible, most questions will be answered within 24hrs.